400 High Street (near campus)
Status:
Leased, but we may have other excellent locations.
View Favorites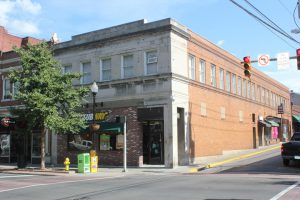 Looking for a highly visible retail or restaurant space in Morgantown? Look no more. This landmark is located on the corner of two main streets downtown just a couple minutes walk from the main campus of WVU and it's 30,000 students. Heavy foot traffic all day long and late at night, this is a PRIME location for any business. The property contains approximately 2000 square feet with ceilings up to an optional height of 15 feet for that dramatic effect. If storage is important to you, this property also has a full basement. Lots of customer parking on-street, and near-by at 3  city parking lots. Ask us about available long term parking for our tenants.